Embedded Vision Insights: August 1, 2017 Edition
Register or sign in to access the Embedded Vision Academy's free technical training content.
The training materials provided by the Embedded Vision Academy are offered free of charge to everyone. All we ask in return is that you register, and tell us a little about yourself so that we can understand a bit about our audience. As detailed in our Privacy Policy, we will not share your registration information, nor contact you, except with your consent.
Registration is free and takes less than one minute. Click here to register, and get full access to the Embedded Vision Academy's unique technical training content.
If you've already registered, click here to sign in.
See a sample of this page's content below:
---
COMPUTER VISION FOR IMAGE UNDERSTANDING
Semantic Segmentation for Scene Understanding: Algorithms and Implementations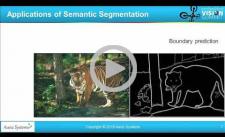 Recent research in deep learning provides powerful tools that begin to address the daunting problem of automated scene understanding. Modifying deep learning methods, such as CNNs, to classify pixels in a scene with the help of the neighboring pixels has provided very good results in semantic segmentation. This technique provides a good starting point towards understanding a scene. A second challenge is how such algorithms can be deployed on embedded hardware at the performance required for real-world applications. A variety of approaches are being pursued for this, including GPUs, FPGAs, and dedicated hardware. This talk from Nagesh Gupta, Founder and CEO of Auviz Systems (now owned by Xilinx), provides insights into deep learning solutions for semantic segmentation, focusing on current state of the art algorithms and implementation choices. Gupta discusses the effect of porting these algorithms to fixed-point representation and the pros and cons of implementing them on FPGAs.
Image and Video Summarization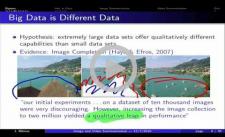 In this...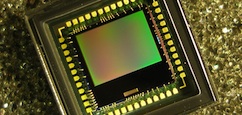 Subscribe to the Embedded Vision Insights Newsletter