Embedded Vision Insights: April 25, 2017 Edition
Register or sign in to access the Embedded Vision Academy's free technical training content.
The training materials provided by the Embedded Vision Academy are offered free of charge to everyone. All we ask in return is that you register, and tell us a little about yourself so that we can understand a bit about our audience. As detailed in our Privacy Policy, we will not share your registration information, nor contact you, except with your consent.
Registration is free and takes less than one minute. Click here to register, and get full access to the Embedded Vision Academy's unique technical training content.
If you've already registered, click here to sign in.
See a sample of this page's content below:
---
EMBEDDED VISION SUMMIT SPECIAL EDITION
Dear Colleague,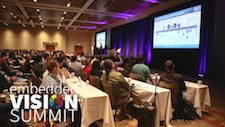 The Embedded Vision Summit is less than a week away! It's coming up on May 1-3 in Santa Clara, California. We urge you to register now before it's too late! The Summit is the event for innovators who want to bring visual intelligence into their products, and we're devoting this issue of Embedded Vision Insights to covering the three full days of exciting speakers, presentations and workshops we have planned.
This year the Summit will feature 90 speakers presenting in 5 tracks, including Enabling Technologies, Business Insights, two tracks' worth of Technical Insights, and our new Fundamentals Track, perfect for those who are new to the embedded vision field or to some aspects of it. These tracks offer both breadth and depth, and make it easy to find the topics and speakers that best address your interests, experience and opportunities.
Awesome keynote speakers include Marc Pollefeys, Director of Science at Microsoft HoloLens, speaking on 3D Computer Vision and Mixed Reality, and Jitendra Malik, Arthur J. Chick Professor and Chair of the Department of Electrical Engineering and Computer Science at U.C. Berkeley, speaking on Deep Visual Understanding from Deep Learning....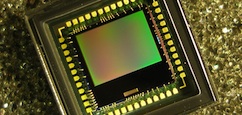 Subscribe to the Embedded Vision Insights Newsletter