Embedded Vision Insights: April 24, 2014 Edition
Register or sign in to access the Embedded Vision Academy's free technical training content.
The training materials provided by the Embedded Vision Academy are offered free of charge to everyone. All we ask in return is that you register, and tell us a little about yourself so that we can understand a bit about our audience. As detailed in our Privacy Policy, we will not share your registration information, nor contact you, except with your consent.
Registration is free and takes less than one minute. Click here to register, and get full access to the Embedded Vision Academy's unique technical training content.
If you've already registered, click here to sign in.
See a sample of this page's content below:
---
In this edition of Embedded Vision Insights:
LETTER FROM THE EDITOR
Dear Colleague,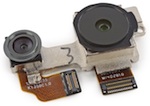 There's been quite a burst of interesting news lately about vision technology being used in mobile devices, a topic which has also been regularly covered in past presentations and articles hosted on the Alliance website. A month back, for example, we discussed the rumored depth-sensing capabilities of the latest "M8" variant of HTC's One smartphone, capabilities that were confirmed at the handset's unveiling a short time later, complete with a product teardown. We also covered Google's revolutionary Project Tango handset, which showcases robust 3D mapping facilities.
Project Tango has recently also been disassembled and analyzed, found to contain an infrared projector and multiple embedded vision processors. And just a few days ago, the first photos of the claimed coming-soon...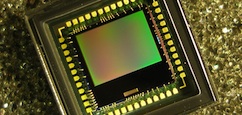 Subscribe to the Embedded Vision Insights Newsletter