Embedded Vision Insights: April 23, 2013 Edition
Register or sign in to access the Embedded Vision Academy's free technical training content.
The training materials provided by the Embedded Vision Academy are offered free of charge to everyone. All we ask in return is that you register, and tell us a little about yourself so that we can understand a bit about our audience. As detailed in our Privacy Policy, we will not share your registration information, nor contact you, except with your consent.
Registration is free and takes less than one minute. Click here to register, and get full access to the Embedded Vision Academy's unique technical training content.
If you've already registered, click here to sign in.
See a sample of this page's content below:
---
In this edition of Embedded Vision Insights:
LETTER FROM THE EDITOR
Dear Colleague,
It's finally here: the Embedded Vision Summit is later this week (Thursday, to be exact) in San Jose, California. This is a moment that many of us in the Embedded Vision Alliance have been steadily working towards ever since the conclusion of the last (and first) Embedded Vision Summit last September in Boston, Massachusetts. And if you're fearing it's too late to register, don't panic (as Douglas Adams used to say). We recently bumped up the attendance limit, enabling even more of you to participate. So check out the event agenda, ascertain which tracks you plan to sit in on, and submit a registration application right away...before the additional seats fill up, too.
While you're in San Jose, don't forget about the additional embedded vision-themed events that surround the Summit this week. On Tuesday and Wednesday, Alliance members BDTI, Freescale, and National Instruments will be delivering technical presentations at the DESIGN West conference. And on Friday, Analog Devices, Avnet Electronics Marketing and BDTI will partner to present a half-day embedded vision workshop exploring hardware and software for image processing and video analytics, featuring the...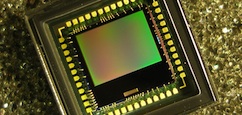 Subscribe to the Embedded Vision Insights Newsletter