Embedded Vision Insights: April 12, 2016 Edition
Register or sign in to access the Embedded Vision Academy's free technical training content.
The training materials provided by the Embedded Vision Academy are offered free of charge to everyone. All we ask in return is that you register, and tell us a little about yourself so that we can understand a bit about our audience. As detailed in our Privacy Policy, we will not share your registration information, nor contact you, except with your consent.
Registration is free and takes less than one minute. Click here to register, and get full access to the Embedded Vision Academy's unique technical training content.
If you've already registered, click here to sign in.
See a sample of this page's content below:
---
EMBEDDED VISION SUMMIT SPECIAL EDITION
Dear Colleague,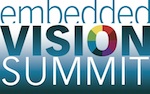 The Embedded Vision Alliance's annual conference, the Embedded Vision Summit, is coming up fast: May 2-4 in Santa Clara, California. The Summit is the event for innovators who want to bring visual intelligence to their products, and we're devoting this issue of Embedded Vision Insights to cover the three full days of exciting speakers, presentations, and workshops on tap.
This year's Summit includes three tracks' worth of presentations, offering something for everyone in your quest to incorporate visual intelligence into products today. First, there are the always popular technical talks in the Technical Insights track, which are ideal for application, system and software developers seeking practical approaches that you can incorporate in your products.
The newly added Business Insights track is perfect for business executives, marketers, analysts, and investors seeking an understanding of the commercial computer vision landscape. It will help you discover the latest market and technology trends and hear how industry leaders are bringing value to a wide range of industries using computer vision.
Then there's the Enabling Technologies track, also new this year, which is great for product developers, engineers, and business leaders embracing the new world of visual intelligence, It helps you learn about the latest computer vision tools, processors and other technologies that you can use to develop practical, marketable, innovative products now.
And don't forget about the keynotes from Jeff Dean from Google on large-scale deep learning for building intelligent...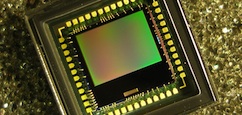 Subscribe to the Embedded Vision Insights Newsletter