Embedded Vision Insights: April 11, 2017 Edition
Register or sign in to access the Embedded Vision Academy's free technical training content.
The training materials provided by the Embedded Vision Academy are offered free of charge to everyone. All we ask in return is that you register, and tell us a little about yourself so that we can understand a bit about our audience. As detailed in our Privacy Policy, we will not share your registration information, nor contact you, except with your consent.
Registration is free and takes less than one minute. Click here to register, and get full access to the Embedded Vision Academy's unique technical training content.
If you've already registered, click here to sign in.
See a sample of this page's content below:
---
LETTER FROM THE EDITOR
Dear Colleague,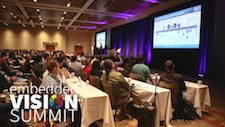 The Embedded Vision Summit is only 3 weeks away and the event is shaping up to be our best ever. We just released our full schedule and we urge you to register now before it's too late. Join us for 3 days, 4 presentation tracks, 75+ speakers, multiple Vision Technology Workshops, the Vision Tank competition and Vision Entrepreneurs' Panel, and our Vision Technology Showcase!
Just a few years ago, it was inconceivable that everyday devices would incorporate visual intelligence. Now it's clear that visual intelligence will be ubiquitous soon. We invite you to join us in Santa Clara on May 1-3 to discover the latest market and technology trends and hear how industry leaders are bringing value to a wide range of industries using computer vision.
Our Business Insights track, for example, will explore how the once sleepy computer vision industry is making rapid strides toward mainstream deployments across a variety of markets. This track will be facilitated by the industry's top business leaders, analysts and entrepreneurs. Featured speakers include Jeff McVeigh from Intel,...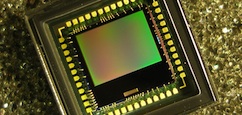 Subscribe to the Embedded Vision Insights Newsletter