Embedded Vision Insights: April 9, 2015 Edition
Register or sign in to access the Embedded Vision Academy's free technical training content.
The training materials provided by the Embedded Vision Academy are offered free of charge to everyone. All we ask in return is that you register, and tell us a little about yourself so that we can understand a bit about our audience. As detailed in our Privacy Policy, we will not share your registration information, nor contact you, except with your consent.
Registration is free and takes less than one minute. Click here to register, and get full access to the Embedded Vision Academy's unique technical training content.
If you've already registered, click here to sign in.
See a sample of this page's content below:
---
In this edition of Embedded Vision Insights:
LETTER FROM THE EDITOR
Dear Colleague,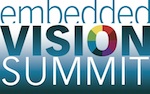 Last time, I told you about the presentations at next month's Embedded Vision Summit on convolutional neural networks (CNNs), an increasingly popular means of extracting meaning from images. This time, I'd like to highlight Summit events focused on another important topic: industry standardization.
Industry standards are critical to enabling adoption of any new technology. With respect to embedded vision, I'm talking specifically about APIs (application programming interfaces) and algorithm libraries. For example, Khronos' new OpenVX standard enables cross-platform acceleration of computer vision algorithms. Khronos' OpenCL framework is often used for writing computer vision programs that execute on heterogeneous processing platforms. And the popular open-source OpenCV library of computer vision functions, while not a formal standard, is a de facto standard for many developers.
All of these subjects will be showcased at the Embedded Vision Summit:
Gary Bradski, head of the OpenCV Foundation and one of the most recognizable names in computer vision, will present "The OpenCV Open...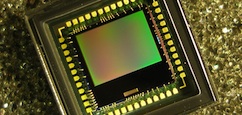 Subscribe to the Embedded Vision Insights Newsletter