Embedded Vision Insights: April 3, 2012 Edition
Register or sign in to access the Embedded Vision Academy's free technical training content.
The training materials provided by the Embedded Vision Academy are offered free of charge to everyone. All we ask in return is that you register, and tell us a little about yourself so that we can understand a bit about our audience. As detailed in our Privacy Policy, we will not share your registration information, nor contact you, except with your consent.
Registration is free and takes less than one minute. Click here to register, and get full access to the Embedded Vision Academy's unique technical training content.
If you've already registered, click here to sign in.
See a sample of this page's content below:
---
Dear Colleague,
Last week's quarterly Embedded Vision Alliance Summit, held in Silicon Valley, was notably successful on several fronts. With nearly 50 member attendees representing nearly all of the Alliance companies, the Summit was an effective opportunity to touch base with existing business contacts, make new connections, exchange information, and strategize the way forward for the Alliance in particular and the embedded vision industry in general. Special thanks go to DARPA's Jim Donlon for an in-depth and engaging keynote on the Mind's Eye program that he manages. Keep an eye out (bad pun admittedly intended) for the video of Jim's presentation, to be published soon on the Embedded Vision Alliance website. And particular acknowledgment also goes to Analog Devices, which not only sponsored the Summit but also announced the company's upgrade to the Platinum Alliance membership tier there.
In attendance for the majority of the day were more than a dozen highly influential press and analyst representatives, who learned about the burgeoning embedded vision technology opportunity both via a number of formal presentations and through informal discussions with Alliance representatives. Several writeups covering the event have already been published, such as Rick Merritt's (EE Times) "DARPA Seeks Breakthroughs in Computer Vision" and Dean Takahashi's (VentureBeat) "This Chip Can Count Dice Rolls Faster than You Can". And further coverage of the Alliance and its activities will undoubtedly appear in the days and weeks to come. Please drop me an email with any coverage you come across, in case you see it before I do!
Speaking of press and analysts, the Embedded Vision Alliance also has several upcoming activities planned in this regard. Towards the end of this month, Alliance founder Jeff Bier will present to approximately 50 international journalists at the Globalpress Electronics Summit in Santa Cruz, California. In early May, the Alliance will be promoted by its new Israel representative, New Artech Technologies, at the ChipEx Conference in Tel Aviv, Israel. And Jeff Bier will also deliver the keynote presentation at the Embedded Vision Workshop associated with the IEEE CVPR (Conference on...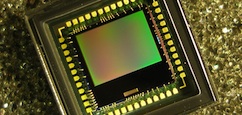 Subscribe to the Embedded Vision Insights Newsletter