ARM Guide to OpenCL Optimizing Pyramid: The Test Environment
Register or sign in to access the Embedded Vision Academy's free technical training content.
The training materials provided by the Embedded Vision Academy are offered free of charge to everyone. All we ask in return is that you register, and tell us a little about yourself so that we can understand a bit about our audience. As detailed in our Privacy Policy, we will not share your registration information, nor contact you, except with your consent.
Registration is free and takes less than one minute. Click here to register, and get full access to the Embedded Vision Academy's unique technical training content.
If you've already registered, click here to sign in.
See a sample of this page's content below:
---
This chapter describes the requirements to run the SDK and the example test platform which generates the results that this guide shows.
The SDK platform requirements
To run the SDK sample on your platform, the platform must meet the following requirements:
The platform must contain an ARM®Mali™ Midgard GPU running a Linux environment.
You must have an OpenCL driver for your GPU. See http://malideveloper.arm.com for available drivers.
You must have an internet connection to download and install the tools that enable you to build the samples.
Note: A graphics environment is not required, a serial console is enough.
Example pyramid test platform
The pyramid test platform that produces the results in this guide is built from the following components:
Platform
Arndale 5250 board (Dual ARM®Cortex®‑A15 processor, with ARM®Mali™‑T604 GPU).
File system
Linaro Ubuntu 14.04 Hard Float.
Kernel
Linaro 3.11.0-arndale.
DDK
ARM®Mali™ Midgard r4p0 DDK.
Note: This is an example of the hardware that can be used. Any hardware that meets the platform requirements can be used.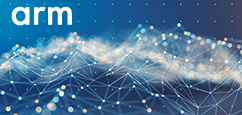 Subscribe to the Embedded Vision Insights Newsletter
For More Information