Welcome to the Analog Devices Embedded Vision Portal
Analog Devices shares the goal of the Embedded Vision Alliance; we believe that our components that enable products to "see" and act upon those inputs play a vital role in the development of today's and tomorrow's products. We produce a wide variety of components and software for the embedded vision market, including converters, amplifiers, DSP and special function products.
ADI's embedded vision signal chain components facilitate the development of a broad range of vision-based applications:
Automotive ADAS systems that make our cars safer
Industrial applications such as barcode readers that can re-construct a damaged image, and
Security systems that can automatically identify intruders.
Advanced Driver Assistance Systems (ADAS)
ADI's leadership in high performance signal processing is enabling leading automotive suppliers and OEMs to implement and deploy a range of radar- and vision-based Advanced Driver Assistance Systems (ADAS) in today's passenger vehicles. Vision-based systems offer features such as lane departure warning, traffic sign recognition, intelligent head lamp control, object detection/classification, and pedestrian detection. Radar-based systems offer similar features with the addition of front/rear park assist, forward collision warning, lane change assist, blind spot detection, collision mitigation braking systems, and full speed range adaptive cruise control.
For more information, please visit: http://automotive.analog.com/en/advanced-driver-assistance/segment/am.html
Industrial Vision Applications
Barcode Scanners - Image-based systems being deployed today are required to identify and read a large variety of labels regardless of their size, shape, color, or condition. The barcode scanner market is currently undergoing a shift from laser-based systems to imaging solutions in order to present greater scanning resolution, throughput, and specificity. In this application, embedded processors take on tasks such as edge detection and classification, erosion, dilation, reorientation, and return of interest selection, along with color and template matching portions of the scanning algorithm.
Machine Vision Cameras - In the past, the majority of Machine Vision Camera Systems had very little image analysis processing occurring in the camera itself; instead, the analysis activity was handled by a PC or server solution in the backend of the overall system deployment. Today, however, defects or anomalies can be detected in real-time within the camera itself, delivering increased efficient and more cost-effective line scan and failure detection solutions.
For more information, please visit: www.analog.com/en/processors-dsp/blackfin/products/index.html
Video Surveillance & Video Analytics
There is a technology migration being undertaken in the video surveillance market. The low-end resolutions and overall reduced functionality of analog and hybrid surveillance networks are being steadily replaced with all-digital, IP-based system solutions. This shift offers increased video performance and behavioral analysis at price points consistent with traditional solutions. Video analytics in the security space is normally broken into two groups; simple analytics (such as motion or face detection) conducted at the camera, and true content analysis usually off-loaded to a DVR or server – such as threat detection and license plate recognition. This historical breakdown was driven almost exclusively by cost and power consumption. However as the marker requirement for true real-time surveillance camera content analysis increases, the need to move more functionality to the edge of the network (potentially within the camera itself) becomes the challenge. By executing some of the most MIPS-intensive functions of video analytics such as background modeling, embedded processors open the door to adding multiple behavior monitoring functions in parallel at much higher resolutions and frame rates than currently achievable at the camera today.
For more information, please visit: http://security-surveillance.analog.com/en/video-surveillance/segment/ss.html
| | | |
| --- | --- | --- |
| | Rajesh Mahapatra of Analog Devices delivers a technical presentation at the May 2014 Embedded Vision Summit. | |
| | Attendees of the 2012 HOT CHIPS symposium recently learned about Analog Devices' new BF60x family of video and vision processors. | |
| | Car manufacturers (OEMs) and system suppliers (tier 1) agree: ADAS will see a steep growth in the years to come. | |
| | The U.S. DOT proposed safety regulations to help eliminate the blind zones behind vehicles that can make it difficult to see pedestrians. | |
| | Gabby Yi, DSP Applications Engineer at Analog Devices, delivers a technical presentation at the September 2012 Embedded Vision Summit. | |
| | Making the automotive environment safer by reducing injuries and fatalities is always a hot topic of the automotive industry. | |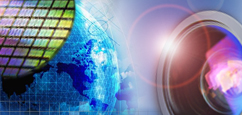 Subscribe to the Embedded Vision Insights Newsletter