March 27, 2019
Free Webinar Discusses the Key Trends Driving the Proliferation of Visual Perception
Submitted by Brian Dipert on Wed, 2019-03-27 02:00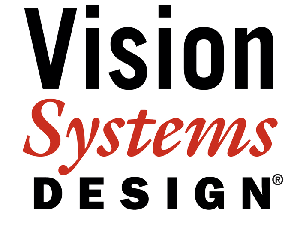 On March 27, 2019 at 11 am ET (8 am PT), the Embedded Vision Alliance will deliver a free hour-long webinar entitled "Embedded Vision: The Four Key Trends Driving the Proliferation of Visual Perception", in partnership with Vision Systems Design. Here's the description, from the event registration page:
With so much happening in computer vision applications and technology, and happening so fast, it can be difficult to see the big picture. In this talk, we examine the four most important trends that are fueling the proliferation of vision applications and influencing the future of the industry:
Deep learning - more than just a passing fad, our multi-year survey of vision developers shows that deep learning is re-shaping the future of vision.
Democratization - thanks to cloud computing and higher levels of abstraction in both hardware and software, developers now have much easier access to vision than before.
Fast, cheap, energy-efficient processors - massive investment in specialized processors is paying off, delivering 1000x improvements in performance and efficiency, enabling vision to be deployed even in very cost- and energy-constrained applications.
3D perception - the introduction of 3D optical sensors into high-volume applications like mobile phones and automobiles has catalyzed a dramatic acceleration in innovation, collapsing the size, cost and complexity of 3D perception.
We explain what's fueling each of these key trends, and highlight key implications for technology suppliers, solution developers and end-users.
For more information and to register for this free webinar, see the event registration page.
UPDATE: Now that the live webinar is over, see here for the on-demand archive.
---
Machine vision represents a diverse and growing global market, one that can be difficult to keep up with, in terms of the latest product and system capabilities, technologies, and system design and installation approaches. For more than 20 years, Vision Systems Design has provided in-depth technical and integration insights focused exclusively on the information needs of machine vision and imaging professionals. Sign up today for a free subscription to stay up to date.
Subscribe to the Embedded Vision Insights Newsletter