June 14, 2017
"Develop Smart Computer Vision Solutions Faster," a Free Webinar from Intel
Submitted by Brian Dipert on Wed, 2017-06-14 01:00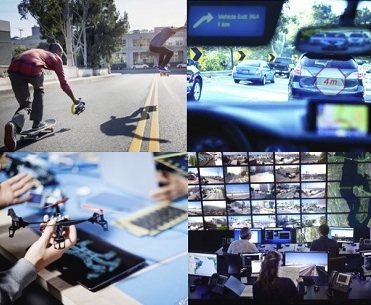 On June 14, 2017 at 1PM ET (10AM PT), Intel will deliver a free hour-long webinar entitled "Develop Smart Computer Vision Solutions Faster", in partnership with the Embedded Vision Alliance Here's the description, from the event registration page:
Developers: Now is the time to innovate computer vision and 'smart' capabilities in your embedded solutions and applications. Learn how to optimize for high performance and power-efficiency, then integrate visual understanding by accelerating deep learning inference and classical computer vision operations with free expert software tools. Take advantage of an API, algorithms, custom kernels, code samples, and how-to examples that speed your development. Ensure you tap into the full power of Intel® processors that you use today. Usages include embedded vision, media and video apps used in devices like smart cameras, robots, connected cars, network video recorders, and more.
In this 40-minute webinar, Intel will share learnings that can help you get your products to market faster. A 15-minute question-and-answer session will follow the presentation.
For more information and to register for this free webinar, see the event registration page.
UPDATE: Now that the live webinar is over, see here for the on-demand archive.
Subscribe to the Embedded Vision Insights Newsletter
For More Information