March 26, 2013
Alliance Membership Expansion Is Going Great: This Post Will Get You Up To Date
Submitted by Brian Dipert on Tue, 2013-03-26 10:58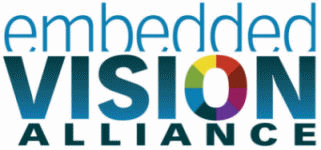 One of the many things that are nice (along with, admittedly, a bit nerve-wracking) about my Editor-in-Chief role at the Embedded Vision Alliance is that there's never any shortage or diversity of projects to work on. There never seem to be enough hours in a given day to get everything done that I'd like to tackle. And, since human cloning hasn't yet been perfected (at least to the best of my knowledge), some to-dos inevitably get deferred.
It's long nagged at me, for example, that I haven't formally informed you via this news forum of the Alliance's latest members, subsequent to the early-December 2012 press release that announced Digital Media Professionals and LSI, and aside from brief mentions in Embedded Vision Insights newsletter intros. I've found myself with a few spare moments in-between meetings, so here goes...
I think I'm now up to date...at least until the next wave of companies joins the Alliance, which should be quite soon. Trust me, it's a good "problem" to have!
Subscribe to the Embedded Vision Insights Newsletter