November 07, 2011
"Dahling, You Look Mahvelous": Embedded Vision Brings Fashion Into Focus*
Submitted by Brian Dipert on Mon, 2011-11-07 10:29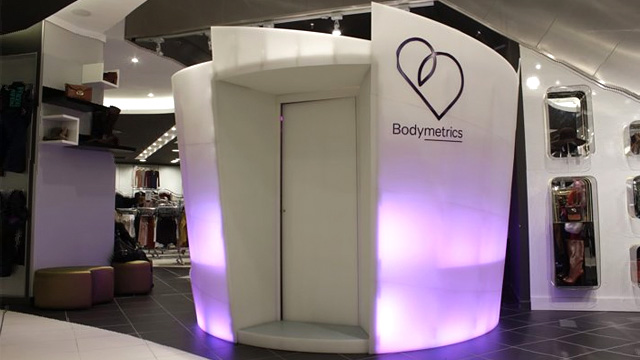 Embedded vision, as I've discussed many times before, will only attain high-volume success when it achieves widespread consumer awareness. A company called Bodymetrics, as recently reported in Gizmodo, is doing its part to actualize that aspiration. First, you slip into the company's scanning booth (which is reminiscent of a clothing try-on room), currently installed at the New Look store in London's Westfield Stratford mall. Then, after you slip out of your clothing save for your undies, eight PrimeSense sensor subsystems (the same technology employed in Microsoft's Kinect) will scan your bod, make a claimed one hundred different measurements, and then recommend the ideal brand, style and size of jeans for your shape.
While Bodymetrics is striving to optimize the brick-and-mortar shopping experience, another company intends to dispense with it in favor of the cyber-alternative. Those of you who've ever considered shopping for clothing online will likely agree with me that perhaps the biggest barrier is the inability to try items on beforehand to ensure that they'll fit. That's where UPcloud, which publicly launched at the recent TechCrunch Disrupt Beijing conference, fits in (pun intended). Take a look at the video:
From the TechCrunch writeup:
It uses your computer's webcam to size you up, then recommend clothing that will fit you well. You calibrate the service by standing in front of a camera and holding a CD (which has a consistent shape). Then you can shop across any of the sites that have integrated UPcload. Each site gives UPcload size information about each item, which is matched against your fit profile. The question, then, is whether it really works. Our first tests were promising, and the site already has one major vote of confidence: it's currently in testing with The North Face.
*How many of you are old enough to remember the basis for today's writeup headline?
Subscribe to the Embedded Vision Insights Newsletter