November 02, 2011
Surveillance Analytics: Consumer Success Stories Silence The Critics
Submitted by Brian Dipert on Wed, 2011-11-02 20:34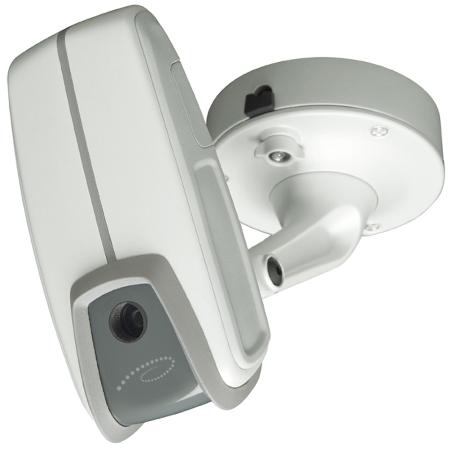 As I mentioned in my October 16 post-mortem article covering the successful mid-September Embedded Vision Alliance Summit, the next Summit will be on December 6 in Dallas, TX, generously sponsored by Texas Instruments. Alliance members, please submit your RSVPs soon!
Earlier this morning, Jeff Bier and I held an introductory meeting with the person who'll deliver the keynote at that Summit, Nik Gagvani, CTO at Cernium Corporation. Cernium, for those of you who may not already know, is a video analytics developer that has to date come up with some interesting product implementations of its core technology:
Regarding the latter, and as the company's website notes, "Who wants to get an alert about a blowing tree branch? Now there's new technology that's more efficient. Only Archerfish has Intelligent Surveillance Technology so you can customize what you want to be alerted on, and Archerfish will filter out the rest." Also, "get alert video clips sent to any number of mobile phones or emails. Archerfish also automatically records the clips onto secure Archerfish servers so you can view them online at any time and save space on your computer hard drive."
Archerfish and its competitors are a breath of fresh air in a long promising but long underperforming market segment. As I wrote in a post-teleconference email to Nik:
I've run several D-Link (previously) and TRENDnet (currently) Internet webcams in the house for many years now, both for security reasons and to enable me to keep an eye on the cats while I'm traveling ;-) As such, I'm intimately familiar both with their motion- and sound-detection limitations and their configuration quirks.
I really don't want to get an emailed picture each time a wind-blown leaf passes in front of the lens, thankyouverymuch. I'm familiar with what a FTP server is, as are you, but how many consumers are, far from knowing how to set one up and subsequently access it? And what good is email delivery that doesn't support non-standard SMTP ports or secure server connections? I digress...
I commend you on your Apple-like simplification of the process.
Speaking of consumer-tailored surveillance systems, you might be interested in checking out an article entitled "Safes, Alarms and Spy Cams: Home Security" which appeared earlier today on the Wired Magazine website. Here's another one; the iBaby Monitor from iBaby Labs. And check out, too, a successful case study documented by a user of Stem Innovations' iZON Remote Room Monitor. As the TUAW (The Unofficial Apple Weblog) writeup notes:
The woman thought someone was taking prescription drugs from her, so she purchased an iZON, set it up with her iZON, and captured video of her neighbor entering her condo and taking the drugs. The victim called the local police, and with the help of the iZON video, they were able to arrest the perpetrator.
For more, take a look at the news coverage:
Subscribe to the Embedded Vision Insights Newsletter