July 25, 2011
Qualcomm Ramps Up Its Gesture Recognition Efforts Via GestureTek Asset Acquisition
Submitted by Brian Dipert on Mon, 2011-07-25 15:04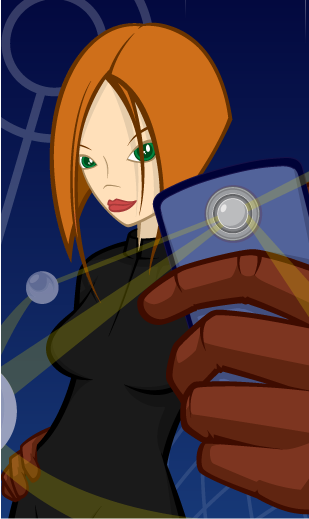 Qualcomm Incorporated, a developer and licensor of wireless communications and mobile processing technologies, announced today that it has acquired a portion of the intellectual property assets of embedded vision pioneer GestureTek, along with "key engineering resources," focused on mobile applications. This is not an outright acquisition, however; GestureTek is "retaining other assets that relate to its gesture-controlled public display and digital signage business."
GestureTek has been developing gesture-based technologies for more than 25 years. The company's video gesture control technology (VGC)-branded software and patents have been licensed by Microsoft for the Xbox 360, by NTT DoCoMo (GestureTek's initial cellular handset licensee, in 2007), Sony (now Sony Ericsson) and other manufacturers for mobile phones, and by Hasbro for use in toys, among other applications.
More from the press release:
"Applications processors are enabling a range of new ways for consumers to interface with their home entertainment and mobile devices," said Steve Mollenkopf, executive vice president and group president, Qualcomm. "Our acquisition of key technology and assets from GestureTek will strengthen Qualcomm's smartphone product portfolio and enable our customers to launch products with new and compelling user experiences." Gesture recognition technology will be integrated into Qualcomm's current and next-generation Snapdragon™ processors, giving OEMs the capability to produce smartphones, tablets and home entertainment devices with user interfaces based on natural human gestures.
Here's a video of GestureTek's VGC in operation (Windows Media Video format; Mac users will need to install Telestream's free Flip4Mac Windows Media plugin before attempting to view it). And here are links to coverage of the news elsewhere, for additional background information:
· Betanews
· EE Times
· Engadget
Qualcomm has, it seems, bigger plans for the front-mounted image sensors in modern cellphones and tablets, beyond today's video chat-only focus...
Subscribe to the Embedded Vision Insights Newsletter