J. Scott Gardner Biography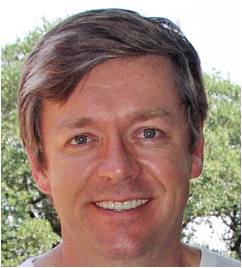 Scott's background in computer vision dates back to the 1980's with 5 years as a research assistant for radar image processing and then an industry role designing embedded systems for space-based laser weapons. Fast-fowarding 10 years allowed Scott's expertise in CPU architecture to showcase Intrinsity's FastMath RISC/Matrix processor for real-time processing of the algorithms he used to run on mainframes. The EVA is Scott's opportunity to once again focus on the most-interesting computing application in the industry.
Scott began his career over 25 years ago by designing microprocessor-based systems. His systems perspective became valuable later when he served in various marketing and management roles in the semiconductor industry, most notably during 10 years at IDT. He has held executive-staff or board positions at several startups and continues to consult part-time while occasionally writing for technical publications. Scott's articles can be found in Microprocessor Report, ExtremeTech (ZiffDavis), ARM IQ Magazine, OpenSystems Publishing, RTC Magazine, and other microprocessor-oriented technical media.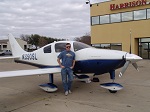 Scott is a computer hobbyist and an avid private pilot. He lives in Austin and flies this Columbia 350.
Subscribe to the Embedded Vision Insights Newsletter