2019 Vision Product of the Year Winners
The Vision Product of the Year Awards recognize the innovation and achievement of the industry's leading technology, service and end-product companies who are enabling the next generation of practical applications for computer vision. The awards are open to Member companies of the Embedded Vision Alliance.

2019 award winners were announced at the Santa Clara Convention Center during the Embedded Vision Summit!
---
Winner of Best Automotive Solution:

Horizon Robotics – Horizon Matrix
The Horizon Matrix is an open autonomous driving computing platform. The platform is based on Horizon Robotics' own edge AI processing unit BPU2.0 hardware and the deep learning technologies. The design is power efficient. Yet, it delivers a powerful visual perception computing capability that can be, and has been, used in L3 and L4 driving automation systems. Thanks to the open design, the platform offers developers the freedom implementing perceptual and sensing tasks with algorithms and models preferred. Horizon Matrix is equipped with Horizon Robotics' unique AI processing units, BPU2.0. The unit is design to complement key algorithms and models used in visual perception tasks.

Video by Yuan Li, AI Lab Director
For more information, see Horizon Robotics' 2019 Vision Product of the Year Award Winner Showcase
---
Winner of Best Sensor: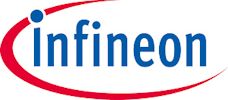 Infineon Technologies – IRS2381C 3D Image Sensor
IRS2381C is a novel member of the REAL3 product family, Infineon's portfolio of highly integrated 3D Time-of-flight (ToF) imager sensors. Building upon the combined expertise of Infineon and pmdtechnologies in algorithms for processed 3D point clouds, the innovative sensor delivers a new level of front camera capabilities in smartphones. Applications include secure user authentication such as face- or hand-recognition for device unlock and payment, augmented reality, morphing, photography improvement, room scanning and many others.

Video by Preet Sibia, Senior Director of Marketing Applications
For more information, see Infineon Technologies' 2019 Vision Product of the Year Award Winner Showcase
---
Winner of Best Developer Tools: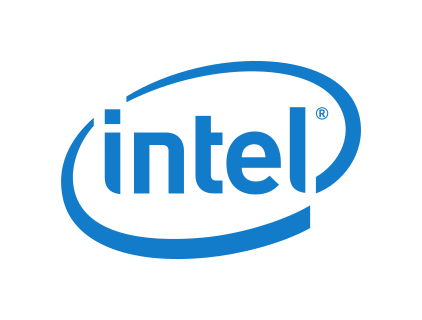 Intel Corporation – OpenVINO™ toolkit
The OpenVINO toolkit (available as either the Intel Distribution or the Open Source version) is a free software developer toolkit for prototyping and deploying of high performance computer vision (CV) and deep learning (DL) applications from device to cloud across a broad range of Intel platforms. The toolkit helps to speed up computer vision workloads, streamline DL deployments, and enables easy heterogeneous execution across Intel processors and accelerators. This flexibility offers developers multiple options in choosing the right combination of performance, power, and cost efficiency for their solution's needs.

Video by Todd Matsler, Director of Marketing in the Internet of Things Group
For more information, see Intel's 2019 Vision Product of the Year Award Winner Showcase
---
Winner of Best AI Technology:

MediaTek – MediaTek Helio P90
MediaTek Helio P90 is an AI processing powerhouse boasting our latest AI Processing Unit (APU) 2.0. With a leading fusion AI architecture of an in-house AI Accelerator and off-the-shelf DSP, P90 handles complex AI apps and tasks while running multiple AI functions simultaneously. It accomplishes this extraordinarily fast, with 4.6 times more performance and 50% lower power than Helio P60 & P70, breezing through any task with extreme power efficiency. Helio P90 also offers "intelligent imaging" via an industry first 3x ISP AI Camera that can surpass traditional CV algorithms, such as unlocking smartphones with secure and fast facial recognition. AI adds beautification to images including real-time face beautification in video. Helio P90 facilitates capturing incredible detail on dual camera arrays or a single camera setup. Intelligent environmental awareness gives faster exposure control, AI noise reduction, and AI depth map to never miss a moment.

Video by Finbarr Moynihan, Vice President of Corporate Sales and Business Development
For more information, see MediaTek's 2019 Vision Product of the Year Award Winner Showcase
---
Winner of Best Software or Algorithm:

Morpho – Morpho Video Processing Solutions
The Morpho Video Processing Software (MVPS) is a suite of video processing software IPs targeted for embedded devices and cloud base services. MVPS is application software which packages a variety of video enhancement technologies that are independent from existing plug-ins such as those provided through Adobe editor software. All other non-linear editing software third parties provide specific video enhancement software which is designed only to be used as plug-ins to non-linear editing software. MVPS is superior to other existing solutions in the market in its capabilities to achieve faster processing speed while maintaining its quality. This is due to Morpho having significant experience providing image and video processing software which are implemented and operated on edge devices like smartphones.

Video by Dr. Masaki Satoh, Senior Research Engineer
For more information, see Morpho's 2019 Vision Product of the Year Award Winner Showcase
---
Winner of Best Processor:

Synopsys – EV6x Embedded Vision Processors with SEP
Automotive SoC designers must meet stringent requirements for safety and reliability as defined in the ISO 26262 standard to achieve Automotive Safety Integrity Level (ASIL) targets. Furthermore, the IP — such as Embedded Vision Processors — that is integrated into the SoC must also meet the same safety and reliability requirements. The DesignWare EV6x Embedded Vision Processor with Safety Enhancement Package (SEP) is the industry's first ASIL D Ready vision processor IP, capable of achieving the highest level of the ISO 26262 automotive functional safety standard. This new IP is being designed into SoCs used in critical automotive safety applications such as Advanced Driver Assistance Systems (ADAS) and autonomous vehicles to perform real-time processing of sensor and camera data.

Video by Gordon Cooper, Product Marketing Manager for EV Processor IP
For more information, see Synopsys' 2019 Vision Product of the Year Award Winner Showcase
---
Winner of Best Cloud Solution:

Xilinx – Xilinx AI Platform
Xilinx's AI Platform provides a comprehensive set of software and IP to enable hardware accelerated AI inference applications. AI vision applications, which rely on convolutional neural networks, are a major target for the Xilinx AI Platform. The platform provides the tools and sample AI models that allow developers to build and optimize vision-based AI applications including classification, object detection and scene segmentation. Additional examples of vision-based AI applications enabled by the platform include pedestrian detection, facial recognition and pose estimation. For all of these application sets, the platform provides software, IP and example models, which allows AI developers to use Xilinx adaptable hardware to build the most efficient hardware-accelerated AI-vision applications. The Xilinx AI Platform provides the industry's first dual hardware and software optimizer.

Video by Nick Ni, Director of Product Marketing
For more information, see Xilinx's 2019 Vision Product of the Year Award Winner Showcase
---
Panel of Judges – 2019 Vision Product of the Year
Deepak Gaddipati
Founder and CTO
VirtuSense

Nik Gagvani
President
CheckVideo

Mohammad Haghighat, Ph.D.
Lead Software Engineer
Whirlpool

Carter Maslan
CEO
Camio
Ioannis A. Kakadiaris
Professor of Computer Science
University of Houston

Chris Osterwood
Founder & CEO
Capable Robot Components

Michael Tusch
Chairman
ArtofUs

Thomas Vogelsong, PhD
Principal, Imaging Innovations
COO, In-Q-Cel Innovation Labs
Subscribe to the Embedded Vision Insights Newsletter