Embedded Vision Insights: January 17, 2012 Edition
Register or sign in to access the Embedded Vision Academy's free technical training content.
The training materials provided by the Embedded Vision Academy are offered free of charge to everyone. All we ask in return is that you register, and tell us a little about yourself so that we can understand a bit about our audience. As detailed in our Privacy Policy, we will not share your registration information, nor contact you, except with your consent.
Registration is free and takes less than one minute. Click here to register, and get full access to the Embedded Vision Academy's unique technical training content.
If you've already registered, click here to sign in.
See a sample of this page's content below:
---
Dear Colleague,
Welcome to the premier 2012 edition of Embedded Vision Insights, the newsletter of the Embedded Vision Alliance.
Last week's Consumer Electronics Show provided a plethora of reminders that embedded vision is no longer just the promising future but is also the already-successful present. Embedded Vision Alliance member CEVA, for example, publicly released a vision-optimized processor core. EVA member CogniVue unveiled a small, low-power smart camera development module. And check out the diversity of other daily news writeups that I filed throughout the week:
Jeff Bier and Jeremy Giddings represented the Embedded Vision Alliance at CES and videorecorded many of the demonstrations they saw, some of which are already posted with others to be published pending interviewee approval. Bier and Giddings met with both current and prospective new EVA members at CES, along with educating press representatives on Alliance progress and plans, and left Las Vegas...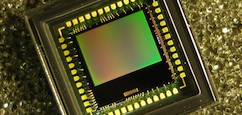 Subscribe to the Embedded Vision Insights Newsletter