Processing Options For Implementing Vision Capabilities in Embedded Systems
Register or sign in to access the Embedded Vision Academy's free technical training content.
The training materials provided by the Embedded Vision Academy are offered free of charge to everyone. All we ask in return is that you register, and tell us a little about yourself so that we can understand a bit about our audience. As detailed in our Privacy Policy, we will not share your registration information, nor contact you, except with your consent.
Registration is free and takes less than one minute. Click here to register, and get full access to the Embedded Vision Academy's unique technical training content.
If you've already registered, click here to sign in.
See a sample of this page's content below:
---
By Jeff Bier
Founder
Embedded Vision Alliance
Co-Founder and President
BDTI
This article was originally published on Altera's Technology Center. It is reprinted here with the permission of Altera.
With the emergence of increasingly capable processors, image sensors, memories and other semiconductor devices, along with associated algorithms, it's becoming practical to incorporate computer vision capabilities into a wide range of embedded systems, enabling them to analyze their environments via video inputs. Products like Microsoft's Kinect game controller and Mobileye's driver assistance systems are raising awareness of the incredible potential of embedded vision technology. As a result, many embedded system designers are beginning to think about implementing embedded vision capabilities. This article explores the opportunity for embedded vision, compares various processor options for implementing it, and introduces an industry alliance created to help engineers incorporate vision capabilities into their designs.
Jeff Bier
Co-Founder and President, BDTI
Founder, Embedded Vision Alliance
The term "embedded vision" refers to the use of computer vision technology in embedded systems. Stated another way, "embedded vision" refers to embedded systems that extract meaning from visual inputs. Similar to the way that wireless communication has become pervasive over the past 10 years, embedded vision technology is poised to be widely deployed in the next 10 years.
It's clear that embedded vision technology can bring huge value to a vast range of applications (Figure 1). Two examples are Mobileye's vision-based driver assistance systems, intended to help prevent motor vehicle accidents, and MG International's swimming pool safety system, which helps prevent swimmers from drowning. And for sheer geek appeal, it's hard to beat Intellectual Ventures' laser mosquito zapper, designed to prevent people from contracting malaria.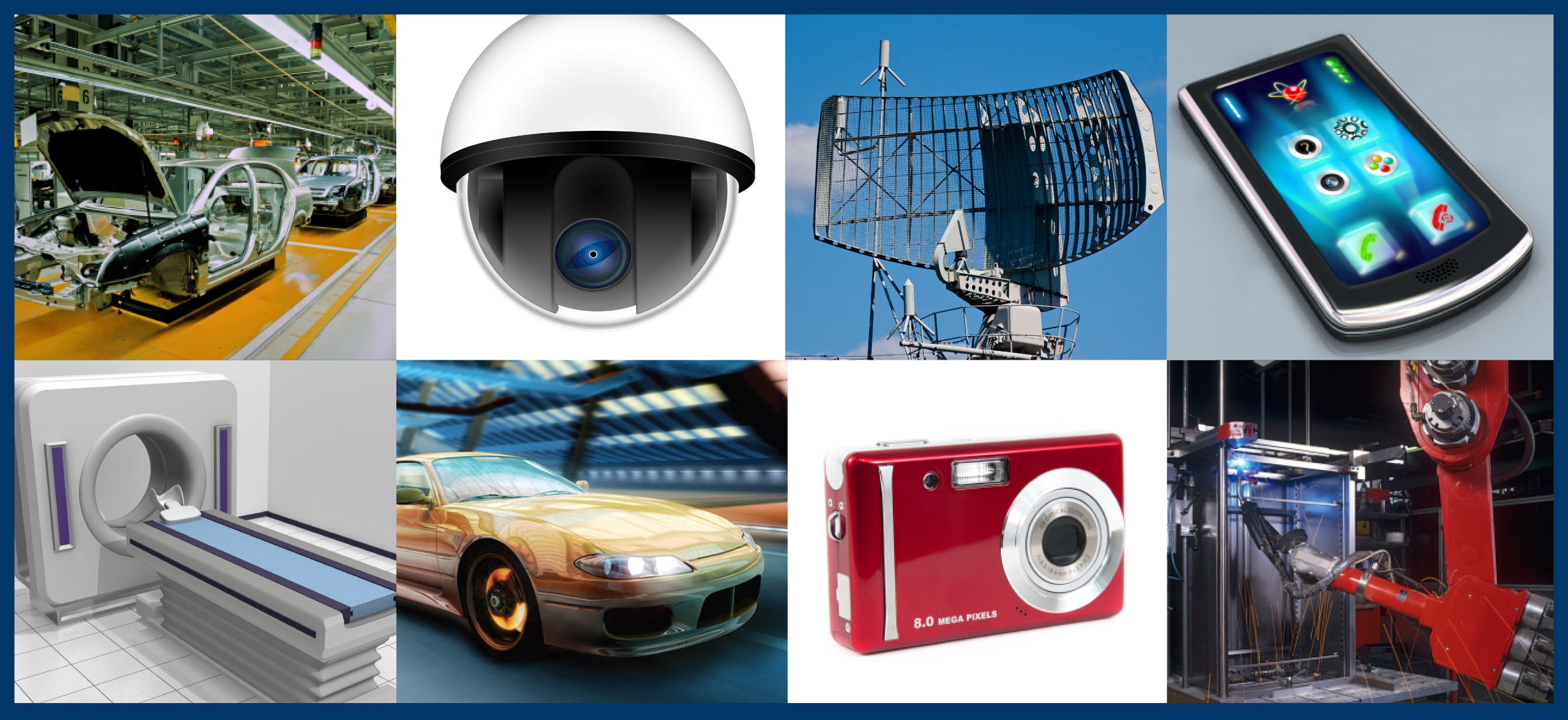 Figure 1. Embedded...