HDR Fusion: High Dynamic Range Imaging Software For Free, Today Only, No Delusion
September 30, 2011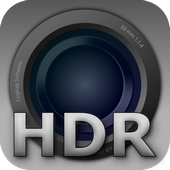 Yesterday I mentioned that the HTC MyTouch Slide 4G's camera facilities included (among many other things) high dynamic range image capture capabilities. If you own an iPhone 4, you've got built-in HDR, too. But if you own an earlier-generation iOS cellular handset, or a latest-generation iPod touch or iOS-based tablet, you've historically been out of luck unless you shelled out cash on a third-party app (or went the jailbreak route). Until today, that is.
Thanks to a post from The Unofficial Apple Weblog that just dropped into my RSS reader, I've learned that for today only, Cognitap Software's HDR Fusion is available through the iTunes Store for free. It supports the following Apple hardware:
iPhone 3GS
iPhone 4
iPod touch (4th generation)
iPad 2 Wi-Fi, and
iPad 2 Wi-Fi + 3G
Even if you (like me) already own an iPhone 4, you still might want to give HDR Fusion a try, since it offers manual mode and other capabilities not found in Apple's own utility. And if you have a factory-unsupported device, a download of HDR Fusion is a no-brainer. Just don't delay! My own copy is downloading in the background as I type these words...
p.s...for more on HDR photography with iOS-based devices, check out this recent article in Outdoor Photographer Magazine.